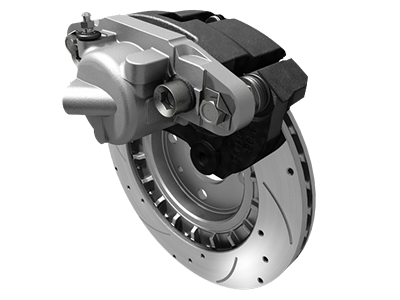 BRAKE SERVICE
Gray-Daniels Ford Lincoln has some of the best incentives and customer offers available in Brandon, Mississippi. Check out our website before scheduling service to see how we can help you save on your next brake service.
Customer Reviews

There are a host of benefits to getting your tires rotated and balanced with each oil change. When you keep up on your tire rotation, you can expect to see increased tire tread life, which can greatly improve the life of your tire. You will also get better vehicle performance, and reduced stress on the engine. When your engine doesn't have to work as hard, it can help improve your gas mileage. Uneven wear on your tires can cause a host of problems, and it may require you to replace your tires prematurely if the tread is wearing too thin.

Tire balancing helps ensure that the weight of the vehicle is distributed evenly across the tires. Balancing can be more difficult with older tires that haven't been rotated regularly. This is why it's important to get your tires rotated on a schedule to ensure smoother operation, a more comfortable ride and to minimize vibration. Properly balanced tires can also give you an enhanced drive-train. We have the tools and equipment to help you keep your vehicle running in the best condition possible. Come check us out and see how we can help you improve your driving experience and keep your family safe.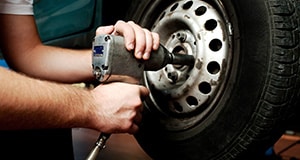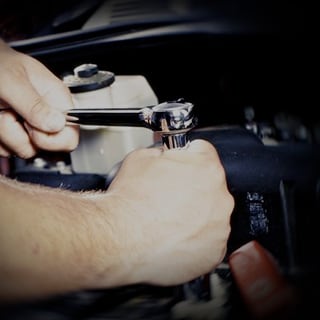 Gray-Daniels Ford Lincoln
201 Octavia Dr, Brandon, MS 39042
Serving
Brandon

,

Jackson

,

Pelahatchie

,

Pearl

We hire only certified mechanics, and our mechanics have the experience to work on all makes and models of vehicles. Our service center regularly performs tire rotation and balance services for our customers, and we want every single customer to have a good experience with our service center. We place a high value on your satisfaction, and we encourage you to come down and see the difference.
Brake Pad Service
Our technicians use only the original equipment manufacturer (OEM) recommended tires and parts when a repair is warranted. When you use aftermarket parts, the quality of the part is not guaranteed. Don't settle for anything less than what the manufacturer recommends. OEM parts are configured with your vehicle's specific make and model in mind, and they can provide a better overall driving experience. Trust our service center to keep your vehicle running like new.