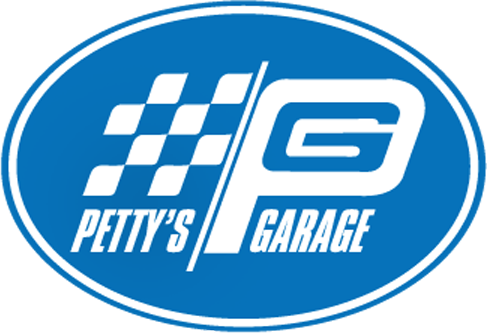 We here at Gray-Daniels Ford understand the winning tradition and industry know-how that comes with the name Richard Petty. That's why we are with Petty's Garage to bring you custom Mustangs and F-150's as an authorized dealer. These finely tuned custom machines bring the racetrack home, in looks and performance.
About Petty's Garage
Richard Petty founded his high performance speed shop, Petty's Garage, in 2008 to complement his racing career and desire to compete in other ways. Starting with his childhood bicycle, Richard Petty has been customizing and fine tuning his vehicles, with the desire to go faster always top of mind. Richard Petty knows quality vehicles as he's built his life upon making them perform to their potential, with that experience under his belt he's gained the respect of automotive enthusiasts the world over and has continued to impress not just as the "King of NASCAR" but as the proprietor of one of the best custom shops in the nation. The Petty crew works with our staff here at Gray-Daniels Ford to take a limited number of cars from our stock Mustangs and F-150s and delivers one-of-a-kind, high performance, and memorable driving machines.
---
2017 Ford Mustang King Premier Edition, #16 of 43
An equal feat of engineering and design. Featuring up to 825HP, this Mustang will make speed a breeze. Drive with confidence in its Continental Extreme Summer Performance DW Tires, with a Level 5 Axle Upgrade from Petty's Garage. Upgrade your ride even more from dozens of options, including Petty's Garage Katzkin Leather Package, Painted Stripe Package, and 3-Way Adjustable Front & Rear Sway Bars.
View this Vehicle »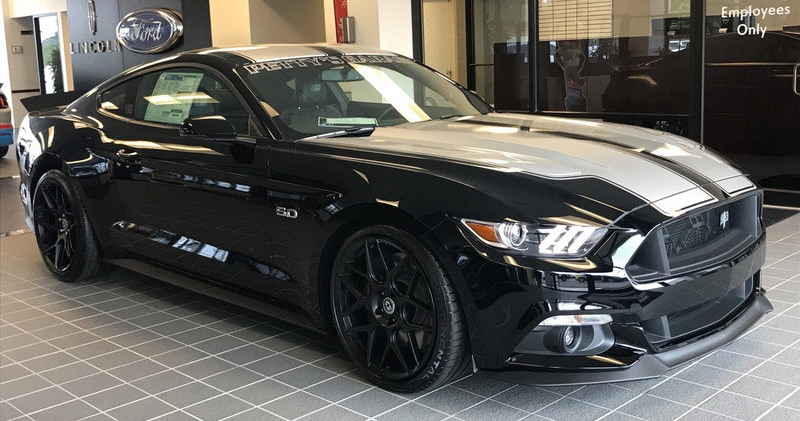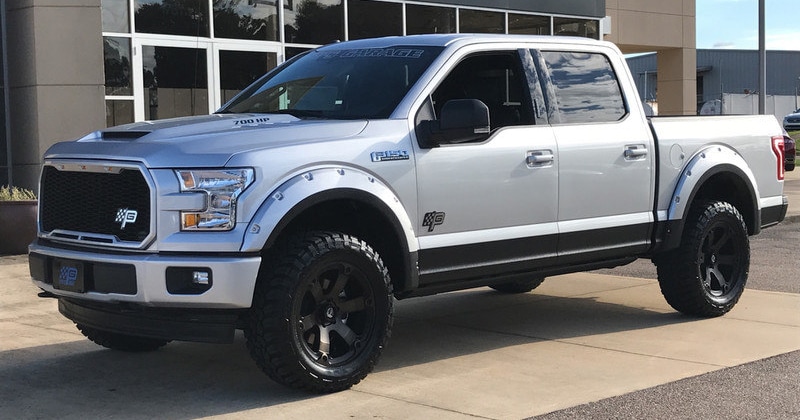 Petty's Garage 2017 Ford 700HP F-150
Built with a powerful Whipple 700HP Supercharger, this Ford F-150 is sure to turn some heads. Combined with Front Grill with Clearance Lights, Petty's Garage custom hood, fender flares, graphics package and more, this is the king of trucks. Available with a custome Petty's Garage leather interior package, and optional amp electric side rails.
View this Vehicle »
---
Partnership with Gray-Daniels Ford in Brandon, Mississippi
As a partner with Petty's Garage, we will be providing their team with stock F-150's and Mustangs to let their team customize for resale at Gray-Daniels Ford. We will make every effort to let our customer base know when we have a new arrival of one of these exclusive automobiles, however due to a limited stock and the custom nature of these vehicles, keep an eye out for announcements and upcoming releases.