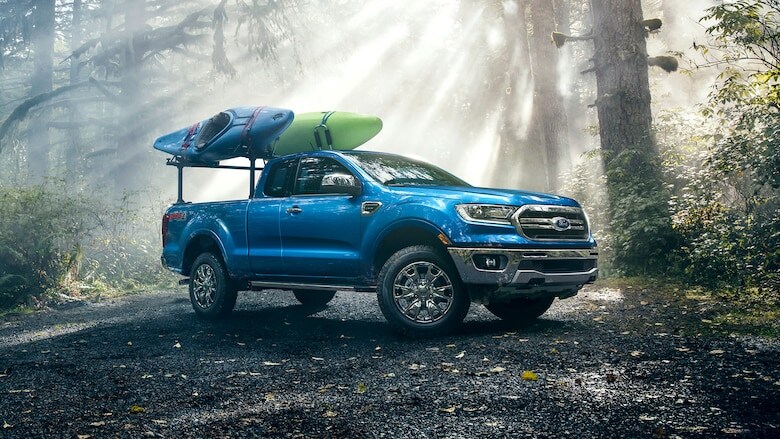 Truck enthusiasts and Ford fans alike were in dismay when Ford pulled the plug on the Ranger in 2011. Since then we have only seen variations of the F-series, albeit efforts to close the gap the F-series was never going to be enough to fulfil the need for an American mid-sized pick-up truck. Since then, Ford has listened, and a fully redesigned Ford Ranger is slated for production as soon as October of 2018.
The Ford Ranger is one part of a large operation of having a new or fully redesigned fleet by 2020. The move comes after a change in the US market away from compact cars and towards mid-sized SUVs and pick-up trucks. In an effort to capture more market share, Ford positions its brand new Ford Ranger to do just that, all while avoiding any cross competition with its own F-series.
The new figures for the 2019 Ford Ranger remain competitive, with the Ranger being equipped exclusively with a 2.3L Ecoboost I4 and a 10-speed automatic. Figures from the 2.3L alter from the Mustang its sourced from, tuned for low end torque and performance that clocks the motor at 270hp and 310lb-ft tq. Ford sacrifices leading hp numbers for torque, as it produces the highest values in its class. The extra torque pays off, with a class leading tow rating of 7,500lbs and a payload capacity of 1,860lbs. Operating at a full two cylinders less than its competition, you can expect the Ford Ranger to be a leader in mpg as well, with plenty of help from the 10-speed transmission to maintain its fuel efficiency.
Ford has unveiled pricing to be in the $25,000 range, which is well in the range of affordability and puts the Ranger at a highly competitive spot in the midsize pickup segment, making the comeback of the Ranger an exciting one for fans and rivals alike.