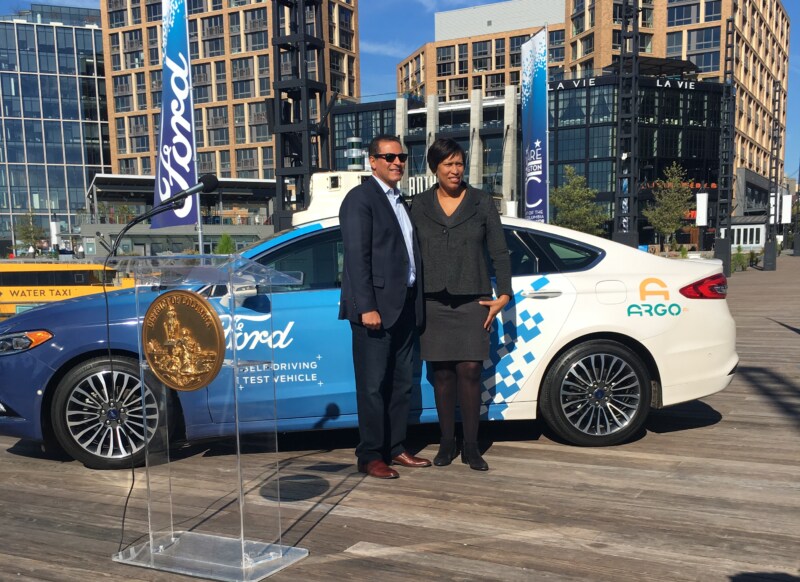 In what seems like a race that mirrors the infamous gold rush of the 1800's, automakers across the globe are fighting to be in the forefront of the ever expanding market of self-driving cars. With the arrival of Waymo's fully driverless taxi service by the end of this year, and GM's Cruise mimicking the concept to be rolled out as early as 2019, Ford's goal of 2021 may seem to lag behind. However, the issue of self-driving cars transcends technology in the means of infrastructure, regulation, and implementation. Knowing these factors are all roads to cross in the future, Ford has an overarching approach to the implementation of self-driving cars that puts the goal of 2021 as a much more realistic finish line to the successful execution of a well-built driverless service program.
Ford has been working on driverless car technology dating as far back as 2005. With current competitors catching up and rushing to push out their product, Ford paces themselves with an approach that will be more effective in the long run of driverless services. Alongside efforts in improving its driverless car technology, Ford executives have also been hard at work in creating business models, user interfaces, and important relationships with policymakers. In reference to the latter, Ford has already met with Mayor Bowser of Washington D.C. to begin coordinating the implementation of their driverless service in DC, the official launch city for the program in 2021.
Ford has been allocating resources to drive this project to completion by its timeline, including a large partnership with driverless car startup Argo, as well as side projects with the likes of Dominos and Postmates to experiment with the effectiveness of driverless car services. All of this research done in advance of Argo's technology to be rolled up for production in 2021 means that it will have the ability to scale the project quickly after the initial launch of their driverless services in DC.
In only 3 years we may see a completely different landscape of vehicles on the road thanks to Ford and other automakers' efforts towards autonomous vehicle technology.