Coming this summer, the 2019 Mustang Bullit makes tribute to the 1968 Mustang GT 390 fastback that appeared in Steve McQueen's hit Bullit.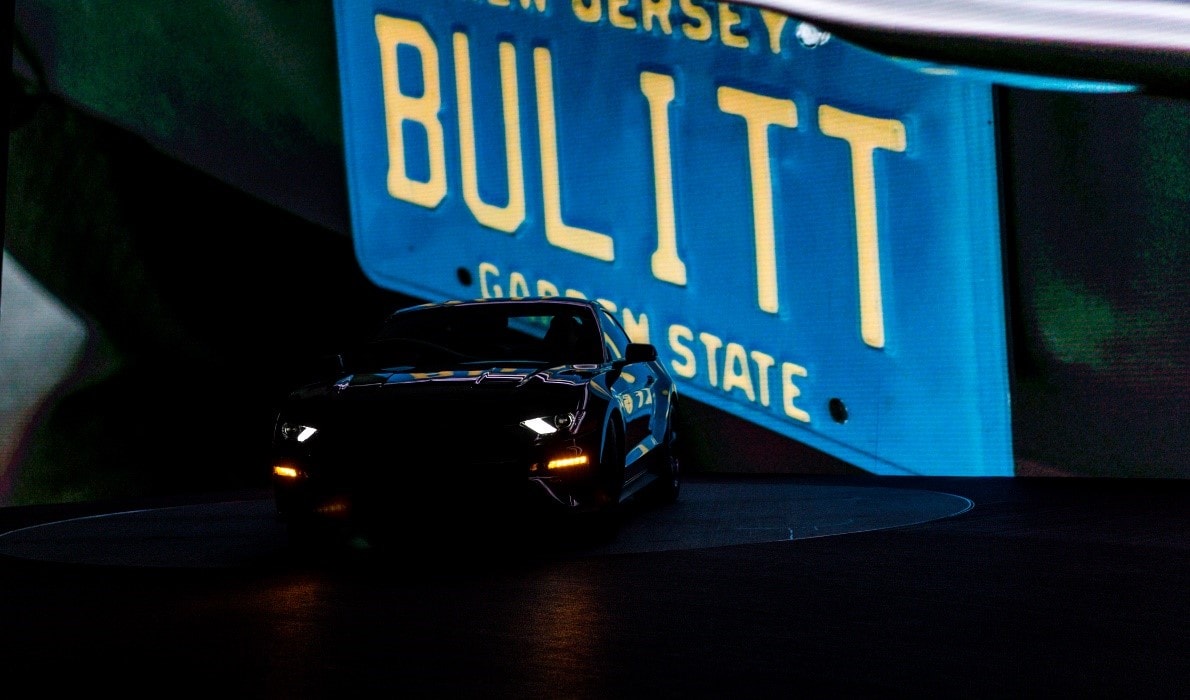 Over 50 years after Steve McQueen drove the original, this limited-edition Mustang will have the same standard equipment as the Mustang GT Premium and the GT Performance Package, standard exhaust system, a new Open Air Induction System, Shelby GT350 intake manifold, and a unique welcome screen.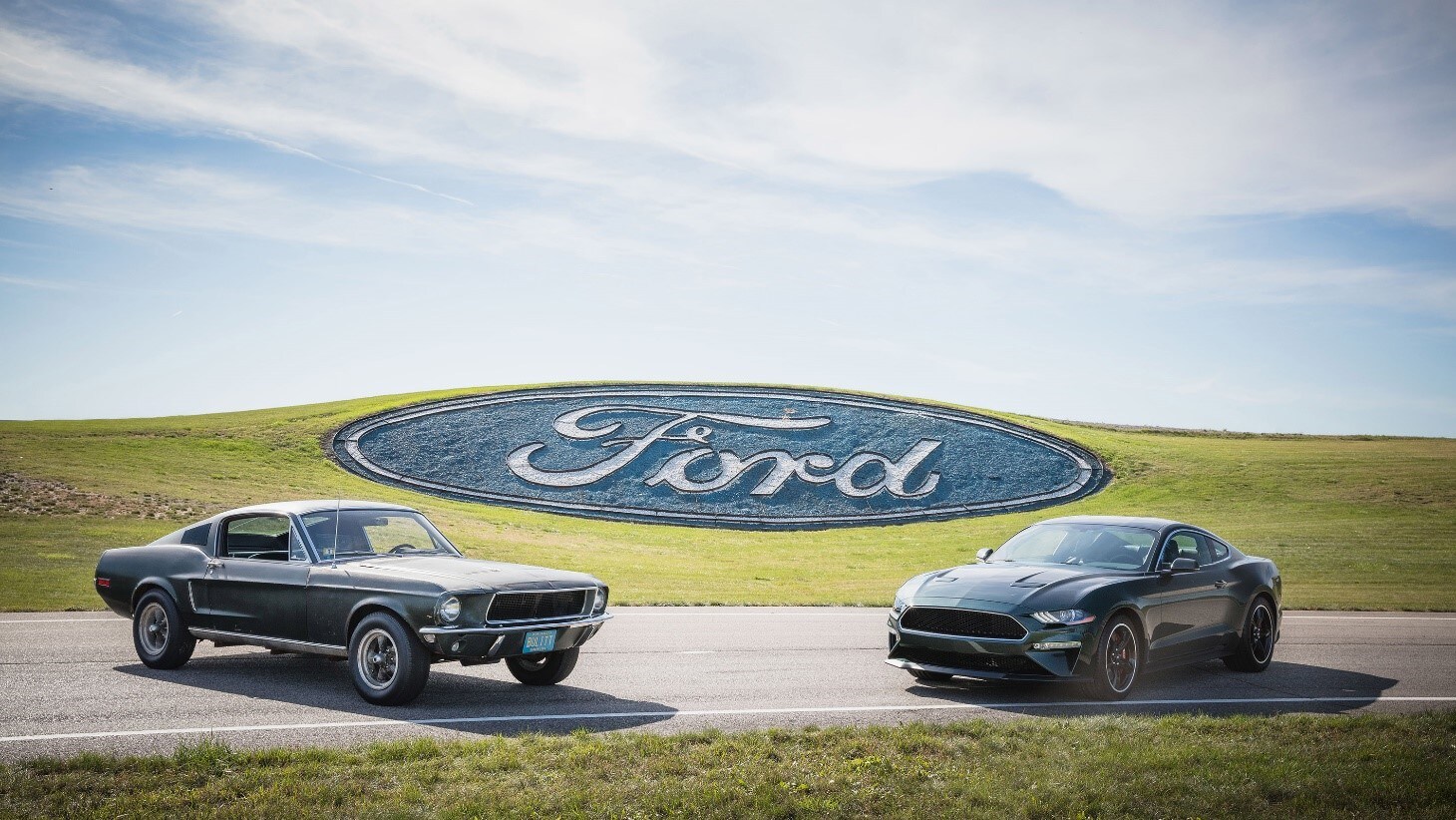 The limited edition was revealed in January at the Detroit auto show. The new mustang includes upgrades seen in the Mustang GT premium package: six-piston front brakes, limited-slip differential, bigger rear anti-roll bar to increase safety, and a larger radiator to keep the V-8 engine cool.
This car can go 163 miles per hour, which is 8 more than the Mustang Gt, and 475 horsepower with 420 lb.-ft of torque.
The exterior color choices may bring back nostalgic memories of the infamous San Francisco car chase. Like the original, Dark Highland Green will be offered as well as Shadow Black. The wheels are five-spoke black. To symbolize the original Bullet, the emblems have been removed, a chrome grill as well as chrome accents. The manual transmission will also have a cue-ball-shift like the original.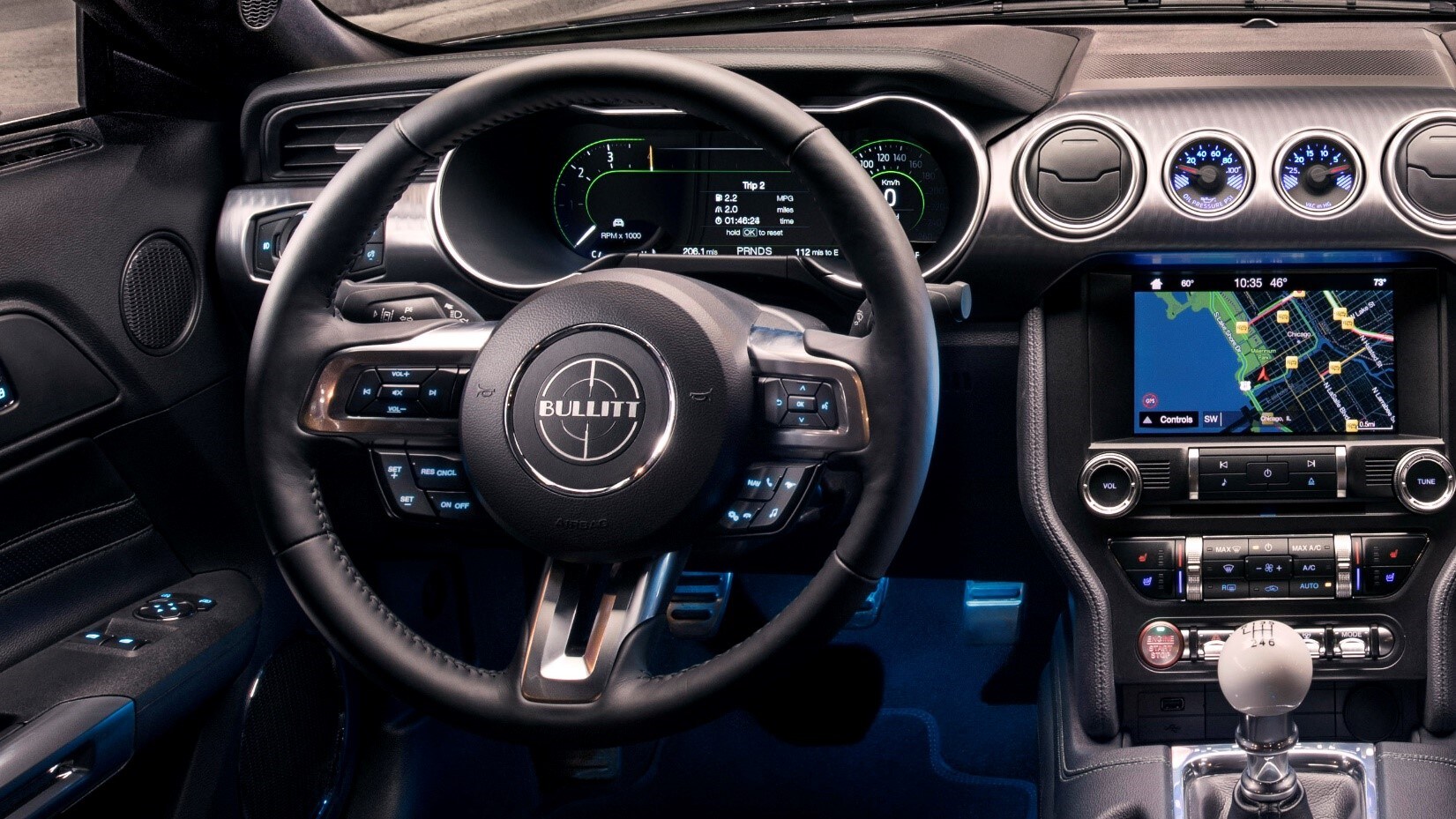 The interior features green stitching on the leather interior and a white stick shift to give that classic feel.Optional add-ons include the electronics package featuring navigation, memory seating, and blind spot monitoring.
The first Mustang Bullit was sold in 2001, then again in 2008 and 2009. The first 2019 Mustang Bullit was auctioned off in a charity auction on January 19, 2018. The proceeds went to Boys Republic, Steve McQueen's school.