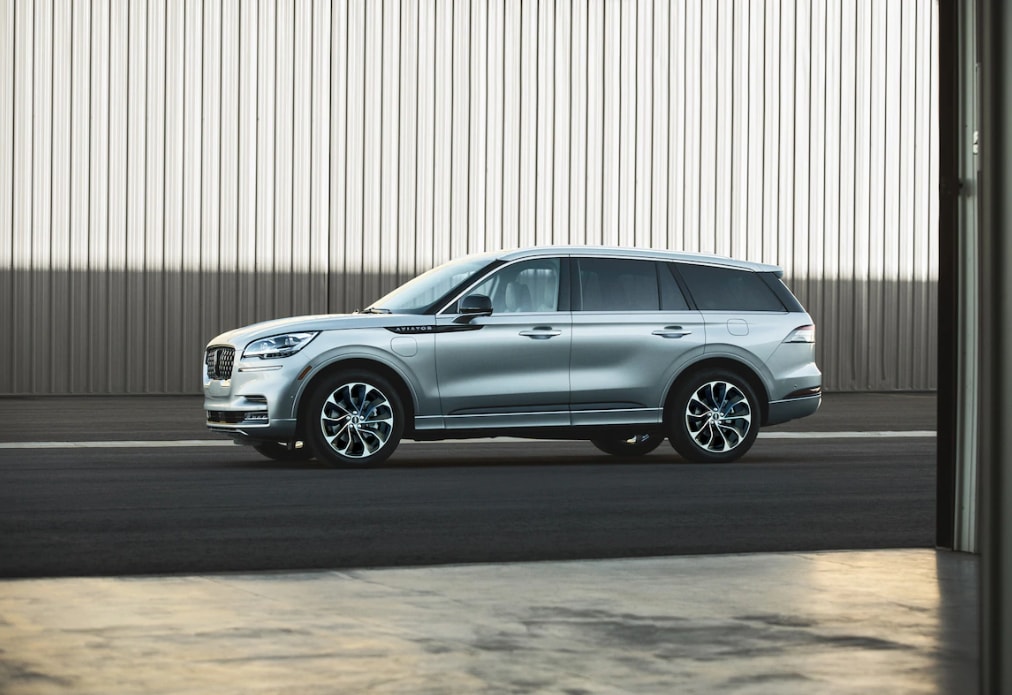 The 2020 Lincoln Aviator made its appearance this year at the L.A. Auto Show, following the footsteps of the newly redesigned Navigator. The Aviator replaces the MKT in Lincoln's lineup, but delivers even more in the smaller package with an upgraded interior, a longer list of tech features, and engine options delivering up to 450hp and 650lb-ft torque for a truly comfortable luxury SUV. With upgrades such as these in the new Aviator, Lincoln is aiming its sights at the Audi Q7 and the Volvo XC90, its direct competition.
The first thing you notice stepping up to the Lincoln Aviator is the modern design, with exquisite details from top to bottom. Lincoln outfits the Aviator with a grill neither excessively large like some automakers nor lifeless like others, but instead chooses a conservative sized grill with high-gloss black and chrome accents to give off an inviting look. Bold character lines, wrap around windows, and a distinctive roof spoiler give the Aviator a streamlined look that sets it apart from its competition. Connecting taillights in the rear along with dual exhausts continue to bring eye catching design to the rear of the vehicle.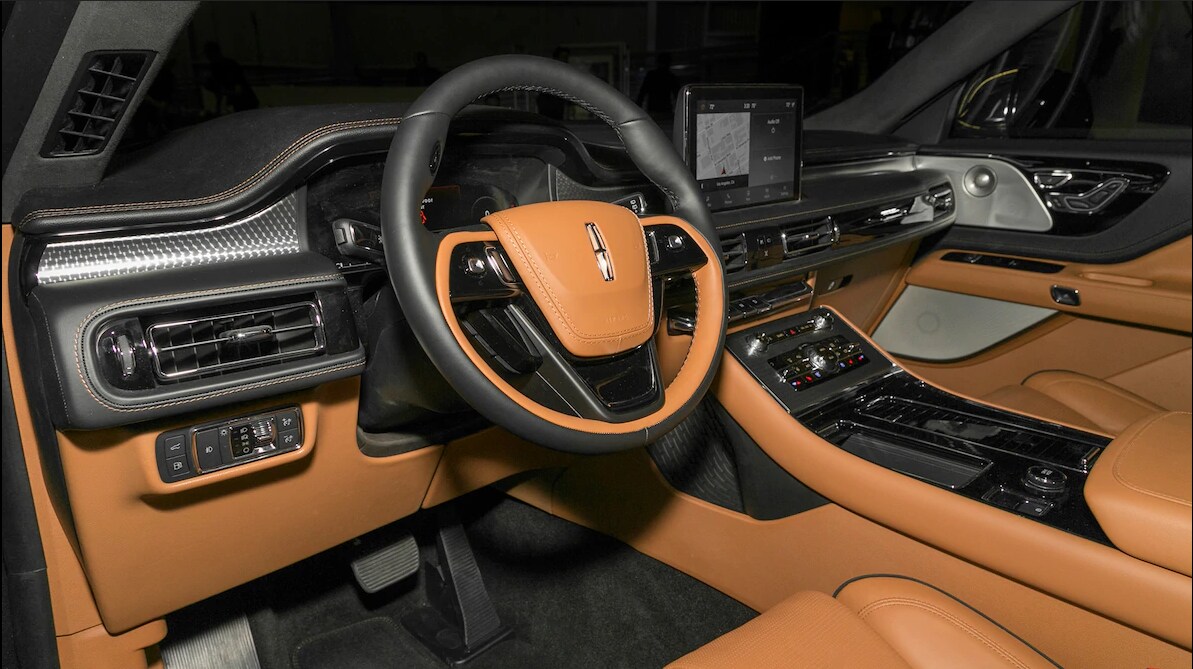 Aggressive styling spills into the interior of the vehicle with tan leather and aluminum finishes, or the alternative Mahogany Red Venetian leather and wood trim. What draws attention in the interior the most however is the stunning central touchscreen, with a matching 12.3 inch instrumental cluster to add to the tech finish in the Lincoln Aviator. The traditional gear shifter is replaced by buttons for Park, Reverse, Neutral, and Drive under the center air vents for a streamlined interior with storage space in the center console. Compared to the Audi Q7 and the Volvo XC90, the Aviator's interior gives a more open cabin with a more inviting interior than its competition.
Look to see 2020 Lincoln Aviator models hit the showroom this coming summer 2019.