How is the month of July going for you so far? We are having a great month here at Gray-Daniels Ford! The blog post this month will touch on the amazing features of the Ford F-150 Raptor. We are convinced that you will be ready to hop into one of our trucks after reading this article!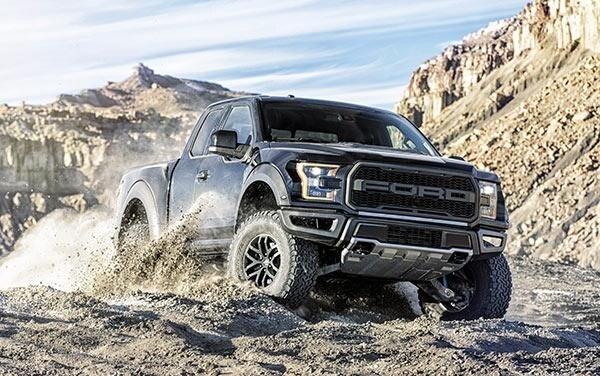 One of the most interesting features of the 2017 Ford Raptor is the Terrain Management System. With this system, its possible to utilize all-wheel-drive, or four-wheel-drive if needed. This versatility is a plus. Giving drivers a choice is always best given that many have very different driving styles.
The Terrain Management System comes in six different modes for your convenience. Please see the following:
All of these options ensure that you will be able to handle any terrain. The distribution of power is also handled automatically, which is good to know for sure! This great feature combined with a solid 10 speed transmission and EcoBoost engine ensure that you will be the master of the road!
At Gray-Daniels Ford we strive to provide the best sales/service support around, and keep our customers looped in to the latest Ford developments. Don't ever hesitate to reach out if you have any questions or concerns. We thrive on going the extra mile! No question or concern is too much for us to handle.
Until next time,
Team Gray-Daniels Ford