We hope that you are having a great month of August! Our post this month touches on some interesting features found on the 2017 Ford Fusion. We have specific deals on this vehicle, and wanted to be sure to give our customers a description of what makes this vehicle stand out.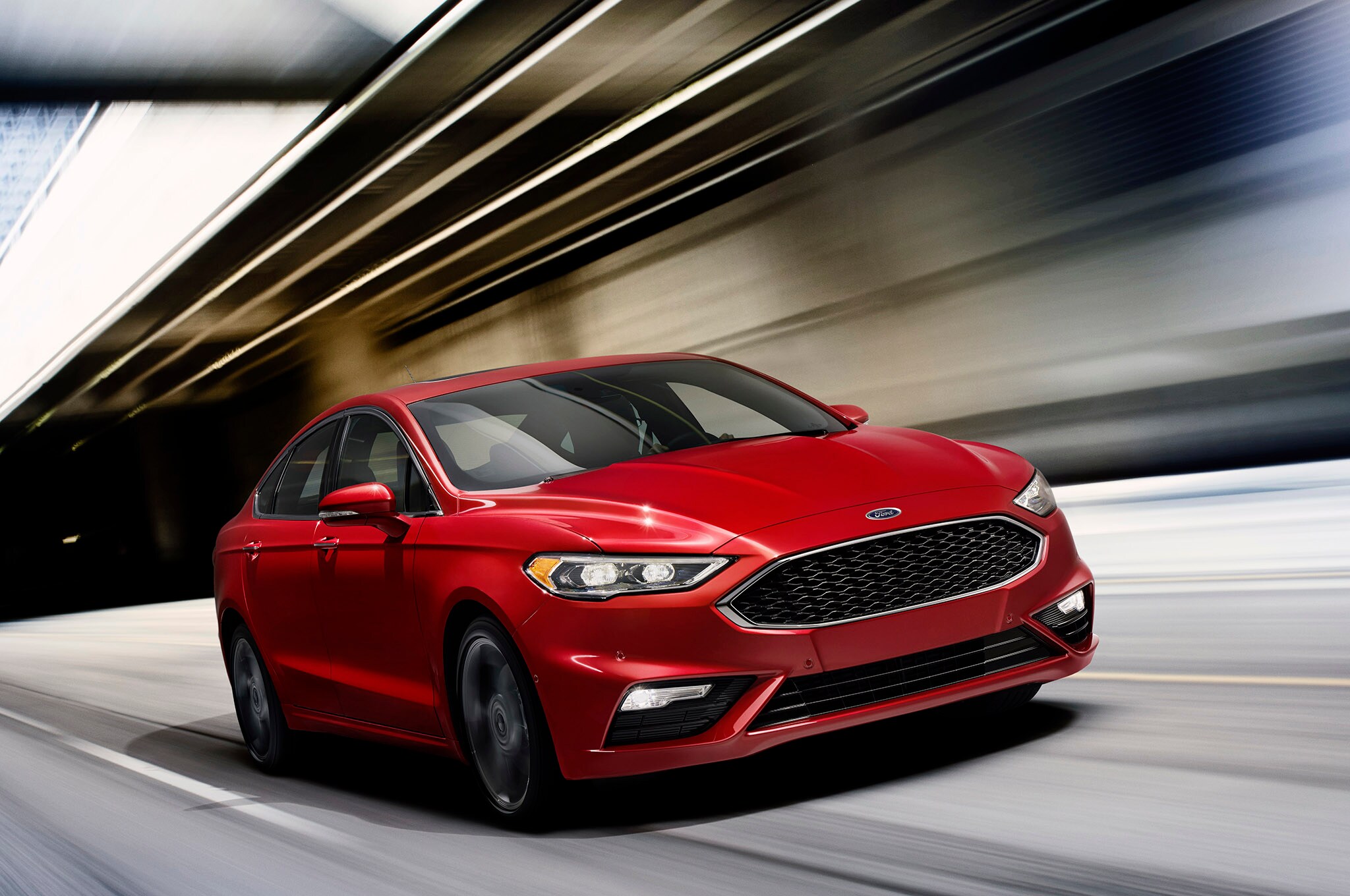 Let us first explore the many design features of the 2017 Ford Fusion. The rotary gear shift is designed to provide more space in your vehicle. This will assist you in reaching things in the vehicle that might be harder to get to. Let's now move to the grille! It comes with an optional LED headlamp setup that is sure to set you apart from the pack!
When looking under the hood, the 2017 Ford Fusion comes with a 2.7L V6 EcoBoost engine. This monster is packed with 325 horsepower, and 380 lb. ft. of torque. A fast ride isn't the same without the perfect set of wheels. We would like to let you know that 19-inch tarnish free painted wheels are also included.
Now let's look at the many tech features. The SYNC 3 software provides improved performance, better voice recognition tech, along with an even larger LCD touch screen than what comes in the base model. SYNC Connect is also involved, and this means that there are a host of smartphone enabled features that you can take advantage of.
Take a minute and check out our
inventory
of 2017 Ford Fusion vehicles! We are fully confident that you will want to buy this after you give it a test drive.
Until next time,
Team Gray-Daniels Ford